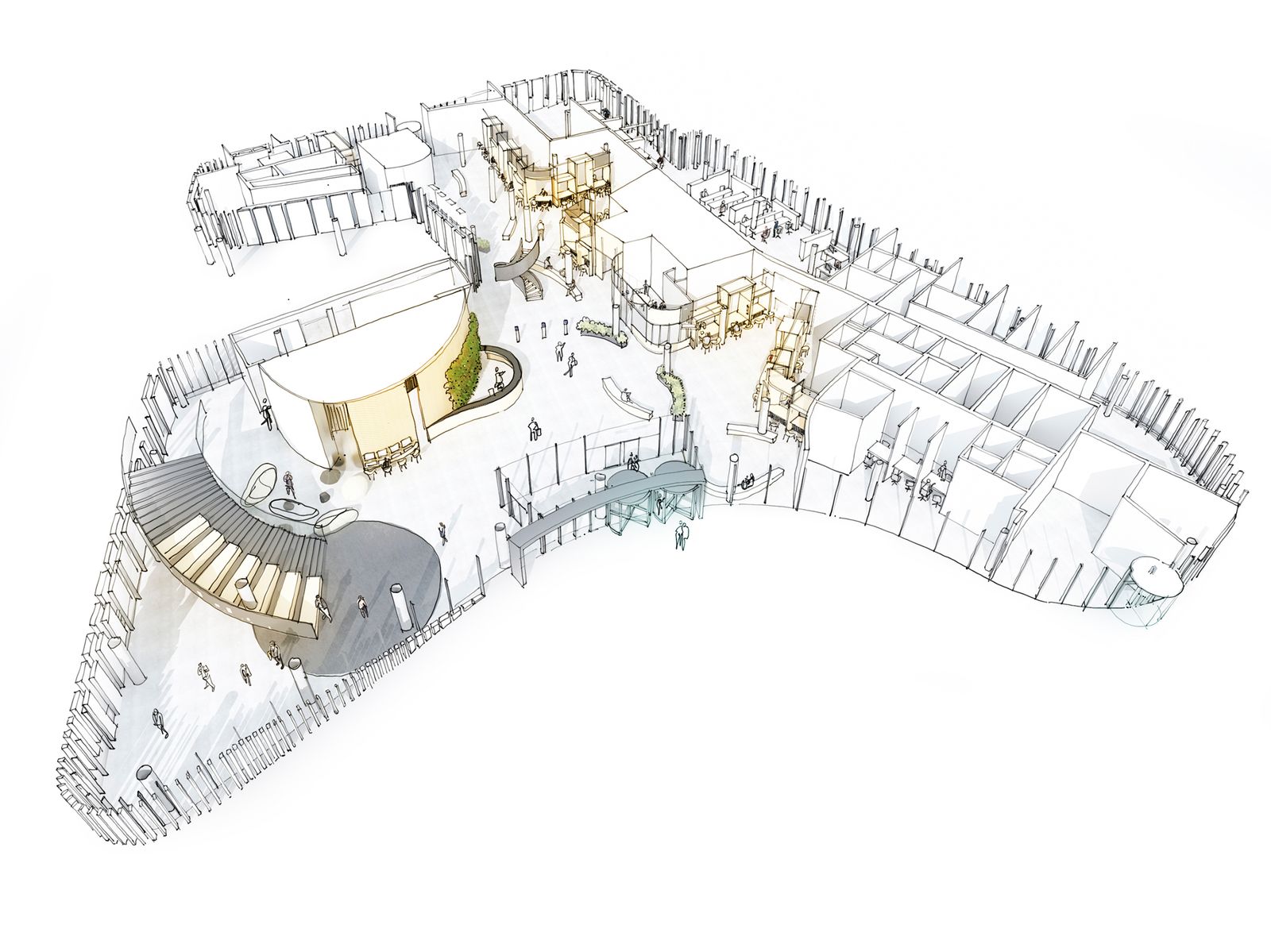 Expertise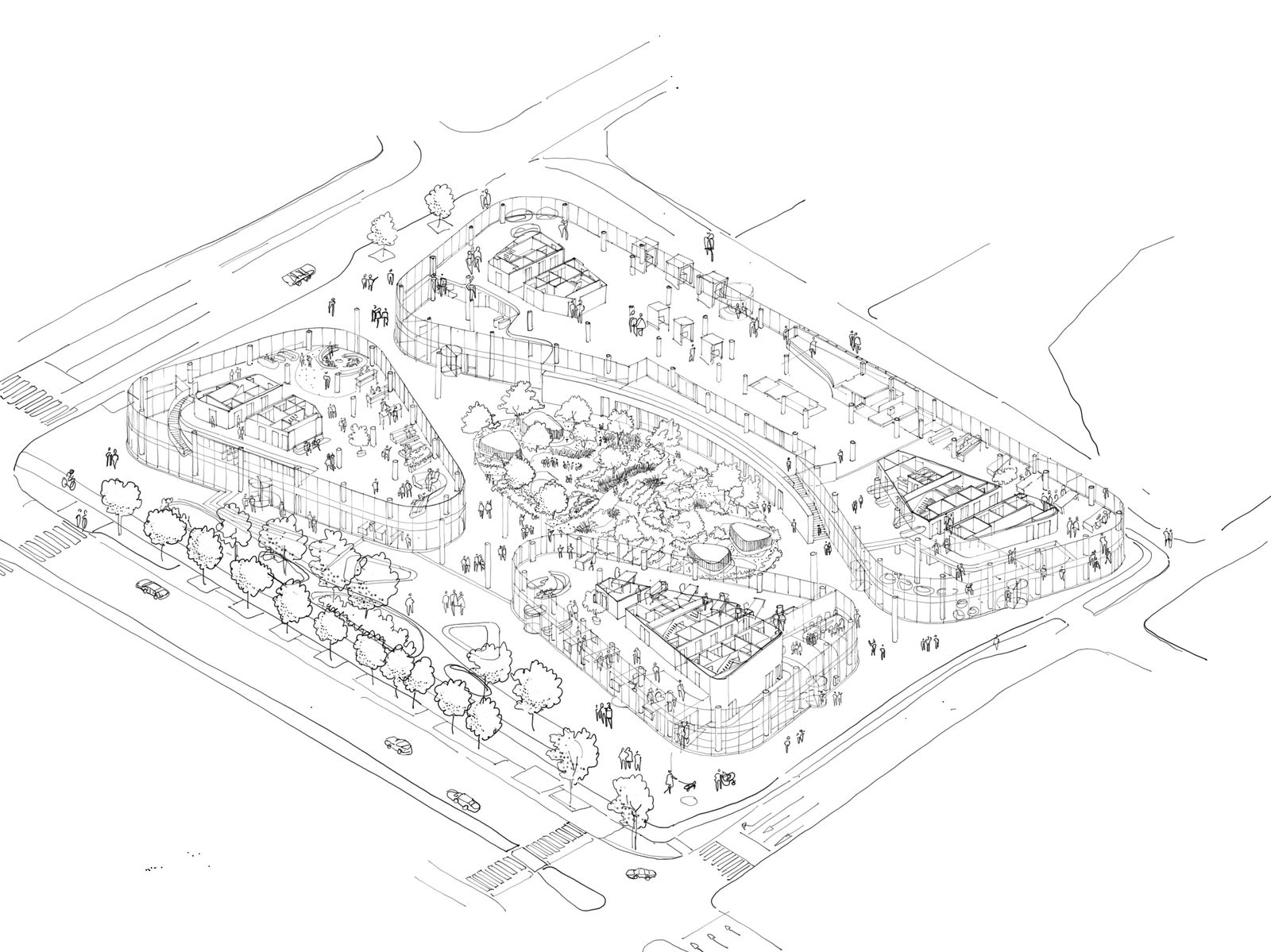 Architecture
As creativity demands, our concept team brainstorms freely to arrive at an inspired and inspiring design. And still, thanks to our years of experience, our commercial insight and our understanding of the market, our designs fit within the technical framework and the requirements of urban development. In this way we arrive at an imaginative, well-considered project that nevertheless has its roots in reality at all times.
Designing is done in 3D programs like SketchUp Pro and Autodesk 3D Studio Max, which are also used for the resulting visualizations.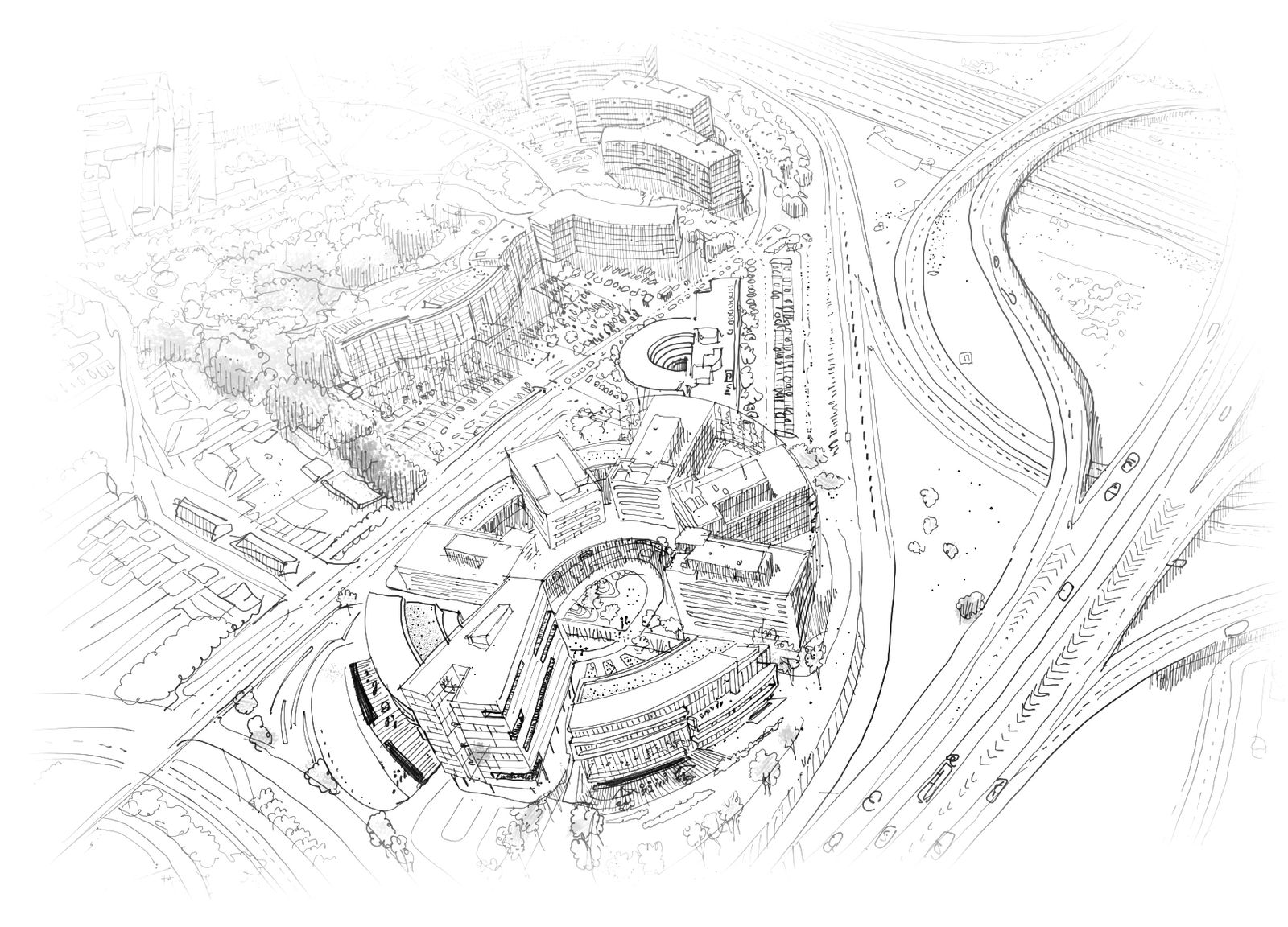 Master planning
A master plan aims to bring about a long-term connection between buildings, their surroundings and their social setting. Many of our projects are part of such a greater plan, connecting urban fabric, creating space within dense city centres. Establishing that connection is one of our goals and strengths, whether within the context of an airport or in the middle of an urban setting.
Modern urban development strives to create a high-quality environment for living and working, with special attention for clean air, green roofs and green façades. The present-day city is versatile and flexible, with a focus on wellbeing and health. We can safely claim that connections are a catalyst when it comes to city evolution. They generate life and create new meeting places, which in their turn lead to further evolution of the urban fabric.
With several urban planners in our team and years of experience in the field, we can offer full service in master planning, starting from the existing urban patterns and bringing added value.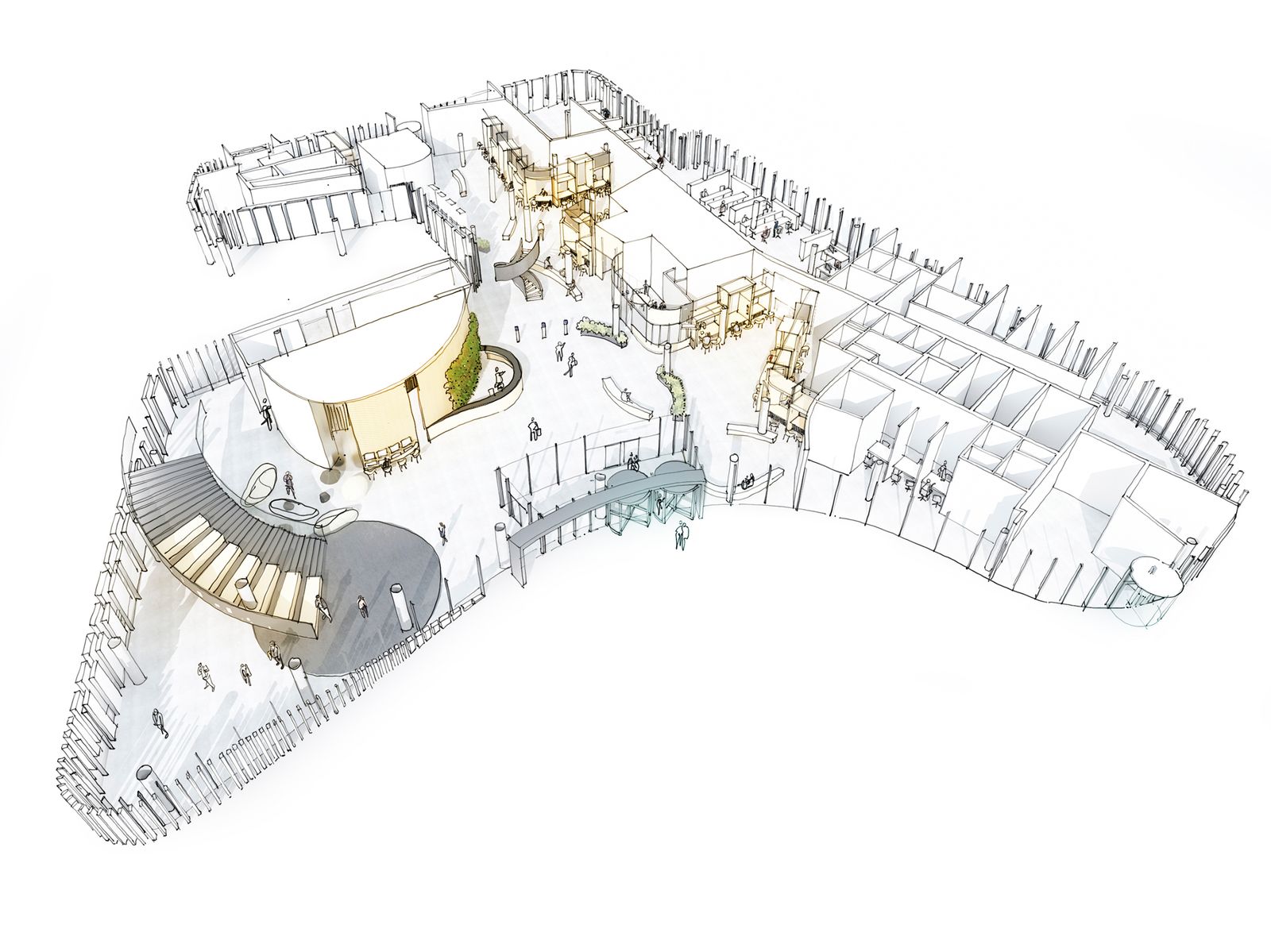 Space planning
Whether you're looking to redesign an existing space or create a new one from scratch, we have the expertise and knowledge to help you achieve your goals.
Our team of experienced architects and designers work closely with clients to develop customized solutions that optimize the use of available space while meeting their specific needs and preferences.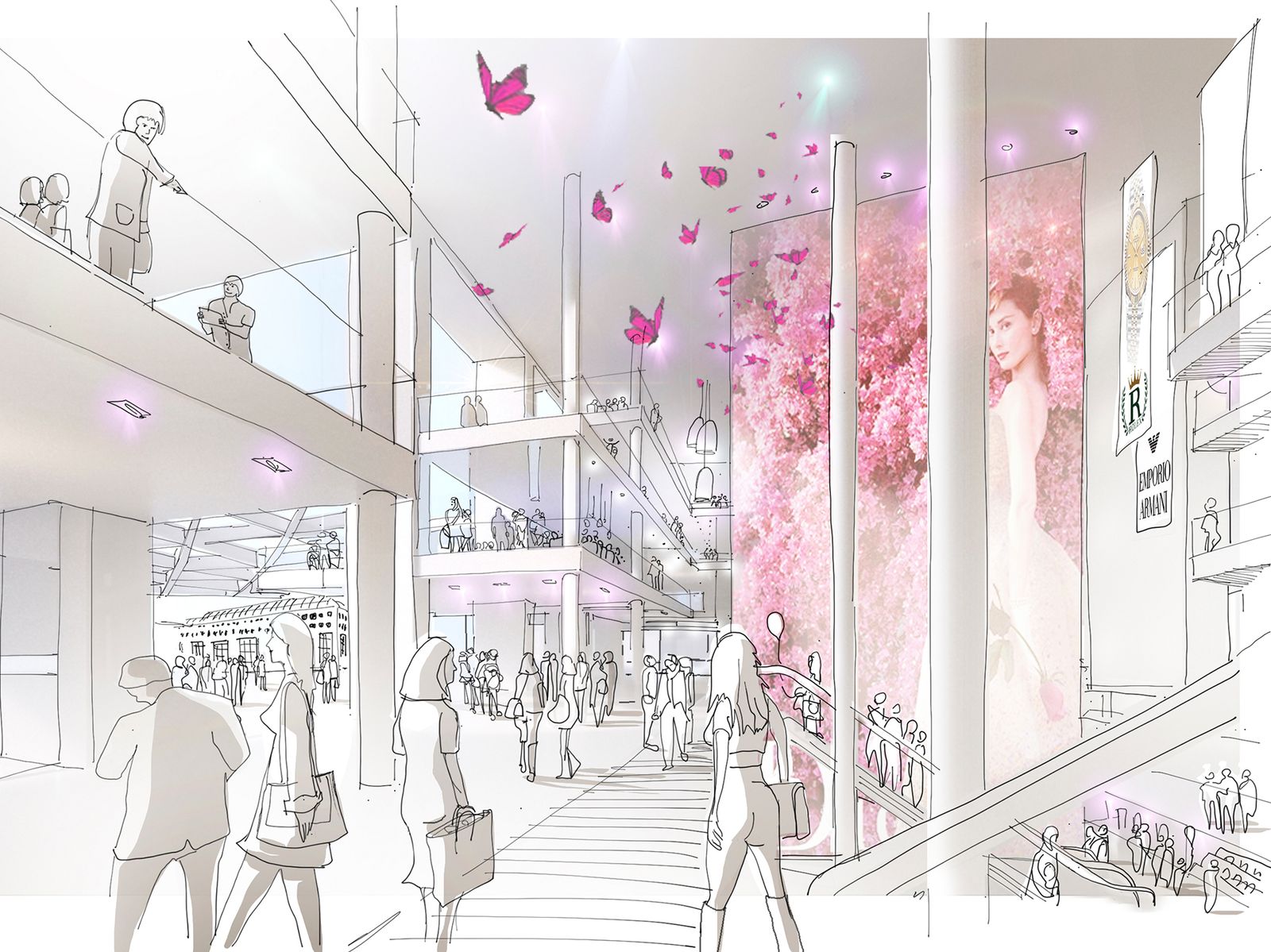 Interior Design
We have a team of several interior architects, each with a different background, style and expertise. This means that we are comfortable in different markets: from attractive student residences to luxury hotels, from trendy co-working places to practical service centres. Our interior architects take the entire scope of interior design into consideration: space planning, concept design, materialization and furniture design. That is why they are involved in the design process from the very beginning, guaranteeing a perfect interaction between interior and exterior.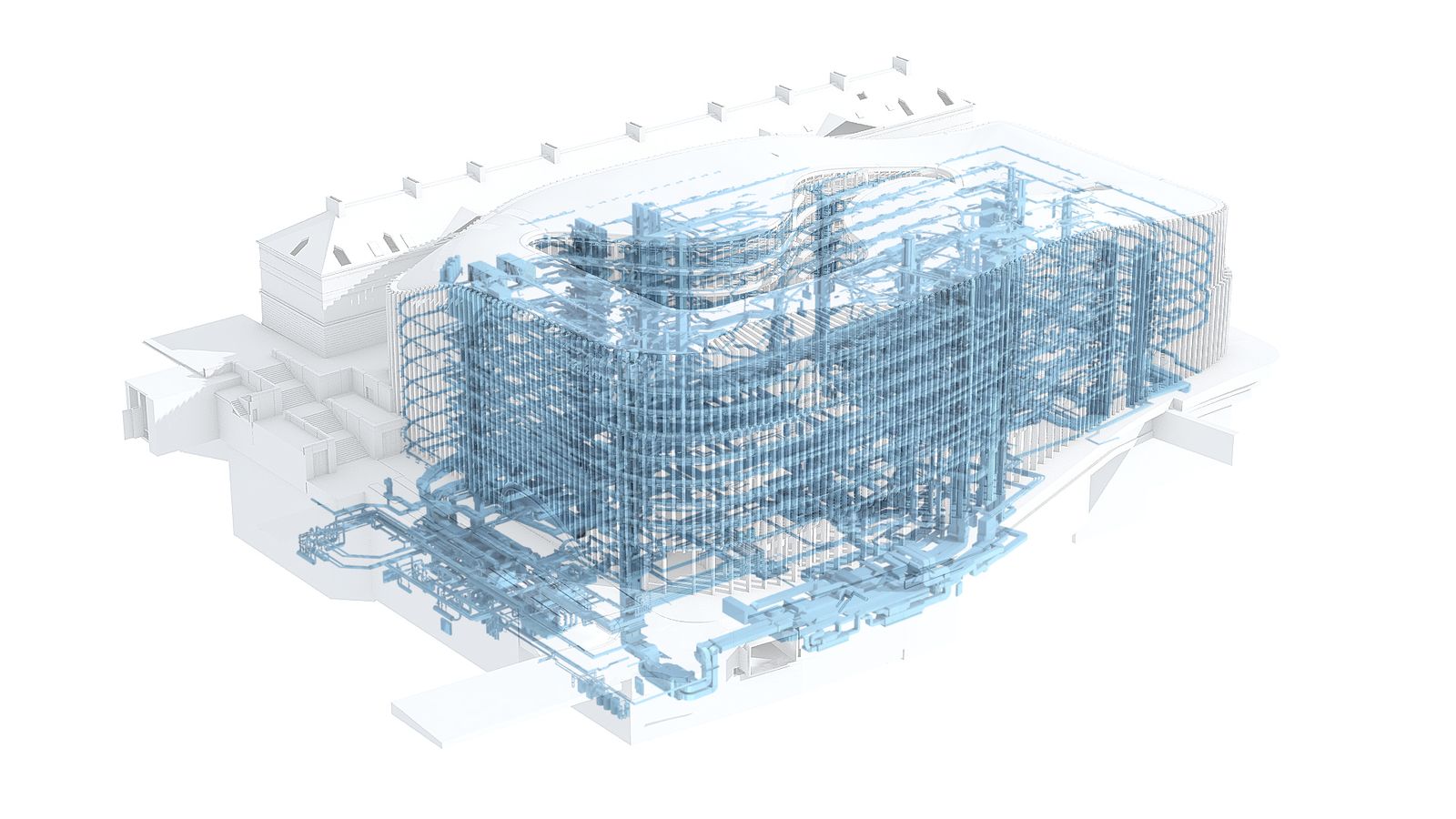 BIM Modelling
We have been involved in the innovative BIM story from the very beginning, closely following the latest evolutions and applying them during the modelling process.
We mainly work with the software from Autodesk and Graphisoft: Revit, AutoCAD, Navisworks, ArchiCAD, Solibri. Our models are built in accordance with Belgian standards. This means, among other things, that a consistent and clear name is assigned to the objects. Furthermore, the WTCB-CSTC-BBRI modeling guidelines are respected.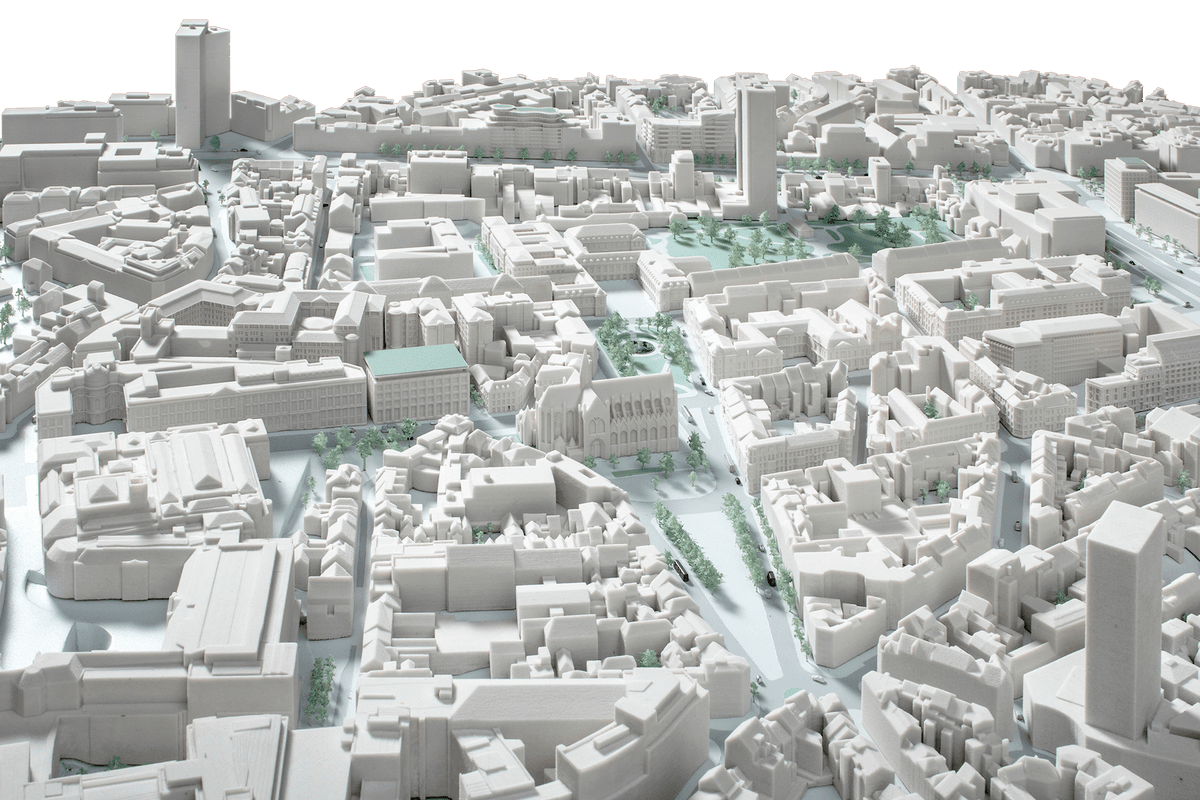 Scale Modelling
Models play an essential role within the design process. That is why we have developed an in-house architectural modelmaking workshop. From study to completion, we make various models out of different materials.
To do so, our experienced architectural model makers work in close relation with the architects. Because before a physical model can be produced, it is important that the plans and drawings are well interpreted.
Our models are made of materials like Perspex , Forex and chemiwood. Technological equipment like laser and CNC machines enable us to produce quick, clean and precise models within a tight schedule. Recently we have invested in a 3D printer using paper pulp, to minimalize plastic waist.
When the models are made, animations are the finishing touch. Little people, trees, cars and various fine details are added for a better understanding of the functionality and the scale of the building.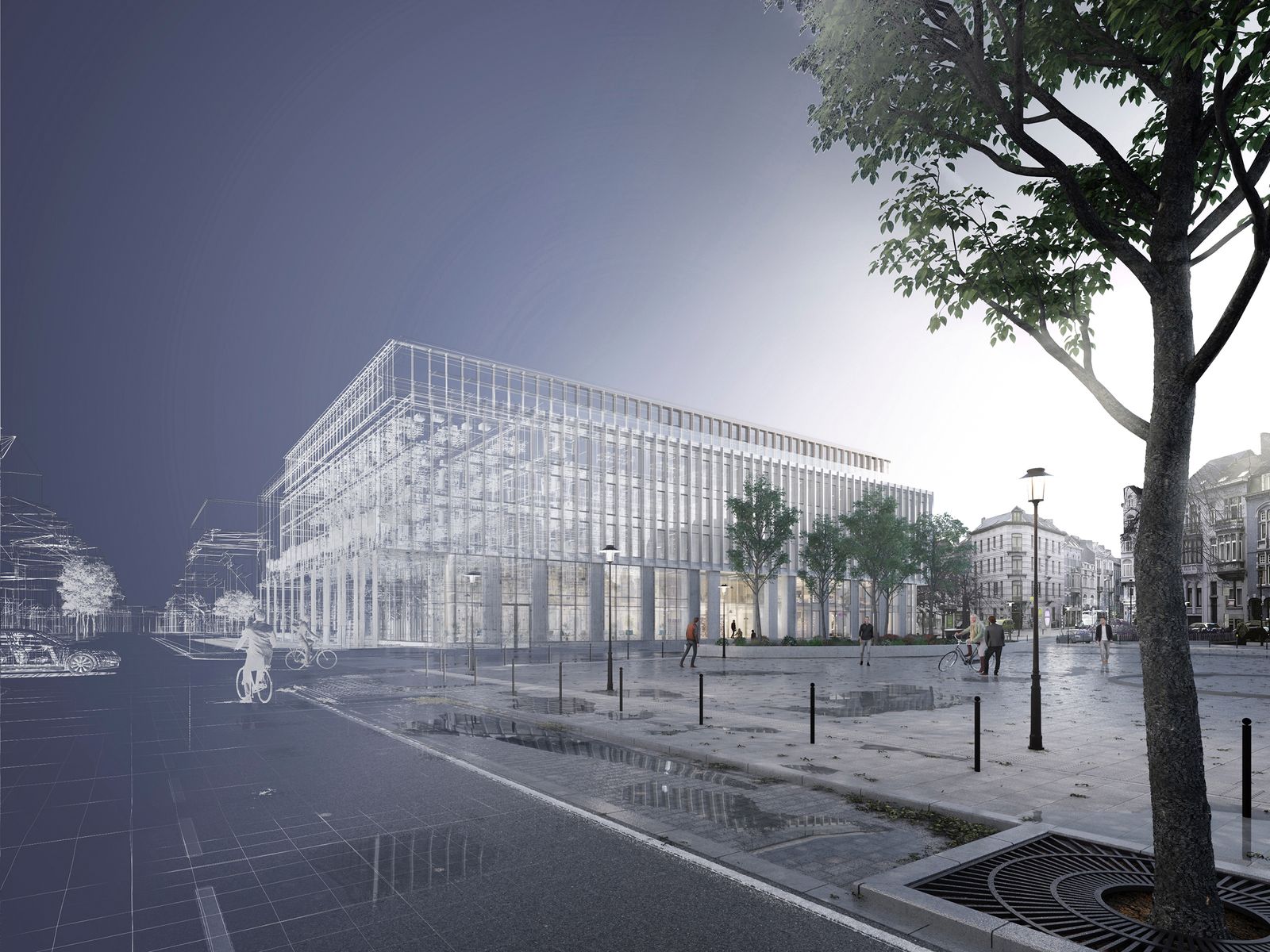 Visualisation
By closely linking design to visualisation, we can ensure constant interim assessment through virtual reality. In between visualisations allow the design team to constantly appraise the design, also actively involving the client in the process.
Through all that, we find it of great importance that the project is visualised truthfully. Several graphic designers in our team are specialized in showing the design exactly like it will one day be executed.